Good Food – Live Music – Luch Vibes
An exciting new event for 2020, this took place on 4th, 5th and 6th September 2020.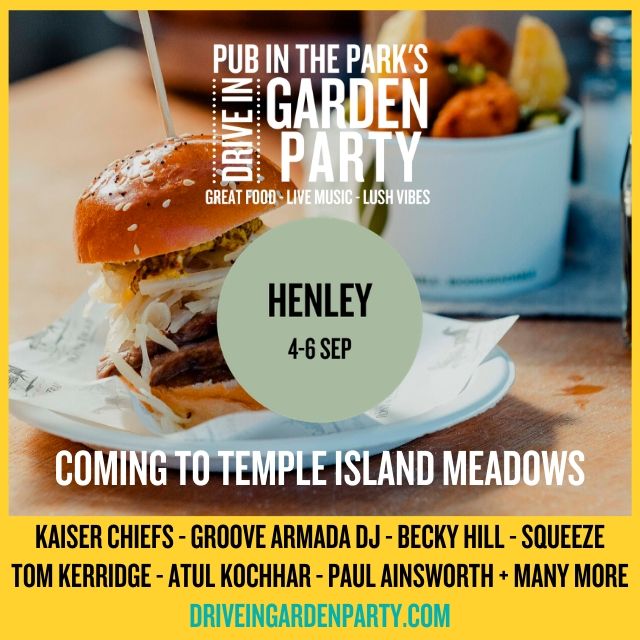 Thanks to everyone who attended, it was a wonderful weekend and a great treat to be able to see socially distanced live music. We hope you had a fantastic time.
The Lockdown Lodge
The Lockdown Lodge will be back by popular demand from 22nd July – 14th August this year!
The Lockdown Lodge was started by Minna Hughes, after her gap year travelling was unfortunately cancelled. Not one to sit around and do nothing, and inspired by her Grandpa's motto of "there's no such word as can't", The Lockdown Lodge was born!
Whether you're in the mood for a nice relaxed drink beside the river, to watch the sunset over an exquisite 5 course dinner or to grab a bite to eat as you stroll along the towpath, it's the perfect place to be!
Supporting local businesses by showcasing their produce in both the fine-dining and takeaway menus, The Lockdown Lodge offers good-quality food prepared from the heart for friends and families to enjoy together after more than a year apart.
It's all the fun of a BBQ in your garden – but without having to do the cooking yourself! Or you can make a date of it with the set course fine-dining menu overlooking a beautiful sunset over the Thames.
Whichever way you choose to dine you'll be made to feel part of the family by this father-daughter duo.
Sample Menu for the Restaurant
Spiced roast baby cauliflower, red pepper puree, pickled red onion, pistachio, crumbled feta, fresh herbs
Maple hot smoked sea trout, crème fraiche potato salad, fresh horseradish, caper and raisin vinaigrette
Beef fillet, heritage tomato, baby gem, tarragon salad cream
BBQ pineapple, coconut panna cotta, mango salsa, rum and lime syrup
With an extremely limited number of tickets available on a first-come first-serve basis, this will be one of the hottest tickets in Henley.
10min walk from Mill End Car park
45min walk from Henley Bridge