BIGGEST LINE-UP OF 80S ARTISTS IN THE WORLD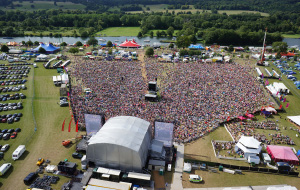 2022 LINE UP ANNOUNCED
!
REWIND, THE 80S FESTIVAL, BOASTS
THE BIGGEST LINE-UP OF 80S ARTISTS IN THE WORLD!
It has proven so popular, that in 2011 "Rewind Scotland" was launched at Scone Palace in Perth and Rewind South Africa took place in February 2012. Due to such success, in 2014 "Rewind North" was launched. The festivals have attracted iconic 80s names such as Holly Johnson, Human League, Gloria Gaynor, Kim Wilde, Village People, Bananarama, Billy Ocean and many more. You won't be surprised to hear the festival attracts over 40,000 people!
Rewind South, Henley-On-Thames takes place Friday 19th – Sunday 21st August 2022
The world's first and biggest 80s music festival, is back for 2022 at the glorious Temple Island Meadows, Henley on Thames. Now in it's 13th year the Rewind South Festival features a fantastic line up of the biggest acts from the 1980's.
HOLLY JOHNSON, LEVEL 42, KIM WILDE, SCRITTI POLITTI, BELINDA CARLISLE, JOHNNY HATES JAZZ, SLIM JIM PHANTOM, BJORN AGAIN, BLANCMANGE, MARTIN KEMP, ODYSSEY, THE HUMAN LEAGUE, THOMPSON TWINS' TOM BAILEY, MIDGE URE, HEATHER SMALL, TUNDE – VOICE OF LIGHTHOUSE FAMILY, MICA PARIS, HOTHOUSE FLOWERS, THE SELECTER, THE REAL THING, T'PAU, CHESNEY HAWKES
Presented by The Doctor (from Doctor & The Medics) and Pat Sharp
Rewind Festival is a celebration of music, fun and good times, set to a live 80's soundtrack from the biggest music icons from the decade of day-glo and big hair.
It's the biggest party of the summer with camping, glamping, posh nosh, theme bars, DJ's, street entertainment, funfairs, silent disco, big top bars, kidzone, fireworks, trade stands, fancy dress and much more.
SRB Moorings and Hobbs of Henley River Taxi available.