THE LARGEST REGATTA FOR WOMEN IN THE UK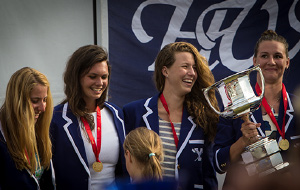 THE HENLEY WOMEN'S REGATTA IS NOW THE
LARGEST REGATTA FOR WOMEN IN THE UK

AND 2ND LARGEST IN THE WORLD.

It attracts over a thousand competitive women to Temple Island Meadows every year along with spectators and the crews friends and families. It's a family friendly event that offers wonderful food, a licensed bar and rides aboard the majestic umpire launches.

Crews come from all over the world and its international reputation has meant it has grown significantly since it first started in 1988, when Tom Copas first offered Temple Island Meadows, Remenham Farm as their venue.

With stunning views of the River Thames, ample parking and superb access to the river. The HWR (Henley Women's Regatta) jumped at the chance and so The Regatta began.

The Event provides a fantastic atmosphere for the women rowing and is a friendly relaxed event allowing for brilliant results. The event is a public event so please come along with your family and friends to watch some fantastic Women's rowing from the riverbank.

2017 CATERING DETAILS AS FOLLOWS – ARRANGEMENTS FOR 2018 YET TO BE ANNOUNCED:

For 2017 we pulled together the nation's finest street food operators, to create a diverse mix of cuisine for food that will create a 'village' setting. The street food village was open from 8am with a range of breakfasts, bacon or halloumi smashed avocado rolls, delicious bagels with bacon & egg or traditional smoked salmon & cheese.

Throughout the day there was a range of options from delicious organic pasta from the Cooking Cooks with a choice of delicious homemade Italian sauces. The Gamekeepers have been cooking up the meanest and leanest burgers on the scene since 2014, with names like The Royal and the Leafeater served with skin on fries. MYO served grilled sandwiches, focaccia pizza and delicious milkshakes from Theo the vintage mint green Citroen van.

From early morning the team at Camper Café sold "proper coffee", a range of teas, pastries and snacks. Camper Café is a familiar sight at rowing events and we are delighted they could join us at the street food village.

In 2017 the bar took the form of an eye catching Airstream selling all the favourite Henley tipples of Pimms, gins, wines, ales and soft drinks for spectators and the prize giving celebrations.

We are proud to support and sponsor Henley Women's Regatta and in 2017 sponsored the Bernard Churcher Trophy – Senior Single Sculls.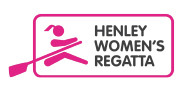 Check out more footage here.