THE LARGEST REGATTA FOR WOMEN IN THE UK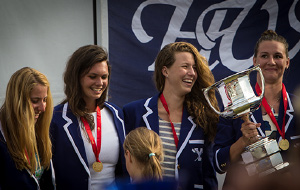 THE HENLEY WOMEN'S REGATTA IS NOW THE LARGEST REGATTA FOR WOMEN IN THE UK AND 2ND LARGEST IN THE WORLD.
It attracts over a thousand competitive women to Temple Island Meadows every year, along with spectators and the crew's friends and families. It's a family friendly event that offers wonderful food, a licensed bar and rides aboard the majestic umpire launches.
Crews come from all over the world and its international reputation has meant it has grown significantly since it first started in 1988, when Tom Copas first offered Temple Island Meadows, Remenham Farm as their venue.
With stunning views of the River Thames, ample parking and superb access to the river, the HWR (Henley Women's Regatta) jumped at the chance and so the Regatta began.
The event provides a fantastic atmosphere for the women rowing and is a friendly relaxed event allowing for brilliant results. The HWR is a public event, so please come along with your family and friends to watch some fantastic women's rowing from the riverbank.
Rowing and Spectator Zones
Over the past few years, the rowers have spoken and the event organisers have listened!
The event has been split into a Rowing Zone and a Spectator Zone. The Rowing Zone allows the competitors to have their own area with their crews and coaches, away from the distractions of the event to allow them to prepare for their races.
The Spectator Zone plays host to bars, food outlets and a small shopping village. There is also some private hire marquees and gazebo pitches that can be booked in advance to give you a great base to watch the rowing and cheer your crew on!
We are proud to support and sponsor Henley Women's Regatta!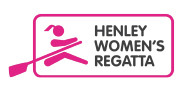 Check out more footage here.
Car Parking
All parking will now be at Gate A. This can be be pre-booked, by clicking here. Alternatively you can pay on the gate.
A 3-day pass option is available at a slightly reduced price. Pre-bookings close during the week before the event after which tickets will only be available to purchase on the day.
Trailer parking is free of charge, however you will still need to book a pass.
Showboat/Trade Stand Enquiries
Please click here for all trade stand enquiries. Please note all applications must be sent to Henley Women's Regatta directly.